Site Remediation Services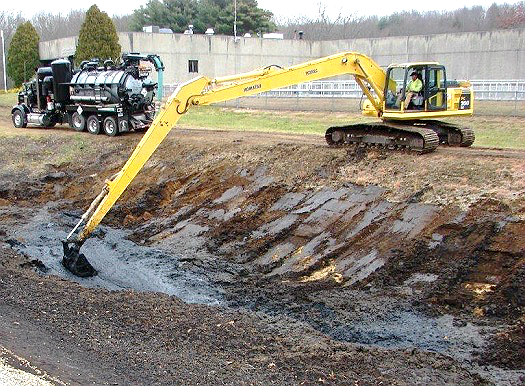 McVac Environmental's offers professional site remediation services throughout the east coast. Our site remediation services division has the expertise, experience and knowledge to handle a full range of site remediation services ranging from excavation to groundwater remediation. We perform all site remediation services with our own staff to keep project costs down and to meet project deadlines. With our staff of trained professional engineers, LEPs and project managers, McVac Environmental is ready to accept a wide variety of site remediation projects including groundwater remediation, from small residential cleanups to large commercial sites.
One differentiating factor of McVac Environmental's site remediation services is our experience with in-situ groundwater treatment. This bolt-on service allows us to fill the range of needs of our clients and maintain our "one-stop shopping" standing with our clients. Our custom systems are capable of treating waters with flows ranging from 50 to 1,000 gallons per minute.
Our Site Remediation Services Include:
Contaminated Soil Excavation, Transportation & Disposal
Multiple Waste Stream Characterization & Disposal
Transformer Decon & Removal
Hazardous Waste Transportation
Environmental Health & Safety Oversight
Hazardous Waste Container Rentals (Water-Tight)
Groundwater Treatment, Utilizing (Mobile) Pump & Treat Systems
T&D Services
Frac Tank Rental
PCB Remediation
Site Restoration
Facility Decon
UST Removal
Tank Cleaning