Vacuum Excavation Services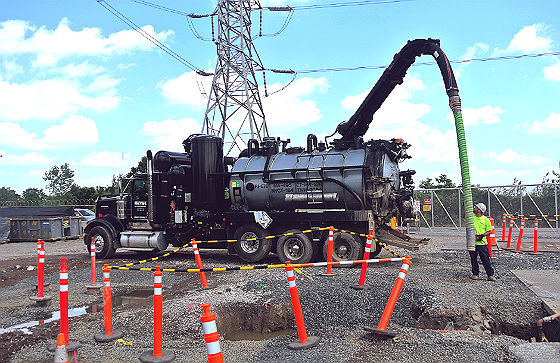 At McVac Environmental Services, we pride ourselves on our custom-engineered, high-powered versatile vacuum excavation trucks designed for non-destructive vacuum excavation/soft digging. Our trucks are equipped with power-driven, heavy-duty displacement blowers, capable of making pulls from up to 900 feet away. They also feature large (16–18 yard) debris/spoils tanks to minimize dump time!
What Sets Our Vacuum Excavation Services Apart?
Custom designed vacuum excavation trucks
Solid/semi-solid/liquid vacuum excavation capabilities
Hydraulic-driven booms for efficient and precise soft digging
Highly trained vacuum excavation truck operators with remote control capabilities
What is Vacuum Excavation?
Vacuum Excavation is a non-mechanical, non-destructive digging method that is a safe way of exposing buried utilities such as wires, pipes and structures. The proven vacuum excavation process that we utilize involves using high-pressure air to perform the initial breakup of the topsoil. This loosens the soil and allows us to start removing the top layers of the soil with the vacuum as the air pressure continues to loosen the deeper layers of soil.
We can then begin to check the status of the hole and begin to identify underlying utilities, pipes, structures, etc. Excavated soil is returned to the excavator storage tanks, so no mess is created and minimal disruption occurs, making it a breeze to fill in the hole once the job is done.
Vacuum excavation services are different from other digging processes as it is one of the safest and least invasive methods, which is why the method is sometimes referred to as soft digging services. Vacuum excavation allows us to quickly and efficiently remove large amounts of dirt with minimal risk to buried items.
Benefits of Vacuum Excavation Services:
Safely uncover buried utilities
Easily refill the excavation site
Minimal cleanup required
Less disruptive and invasive
Get more done for less money
Additional Tools:
McVac Environmental Services can provide other tools to assist with vacuum excavation services depending on site-specific needs and requirements.
Pneumatic/waterless trenching is also used to loosen up materials around underground utilities with no waste. This technology is built into all of our vacuum excavation units and allows us to change methods in seconds. We are able to perform Pneumatic excavation with the same truck, reducing downtime and cost to our clients.
Vac Traxx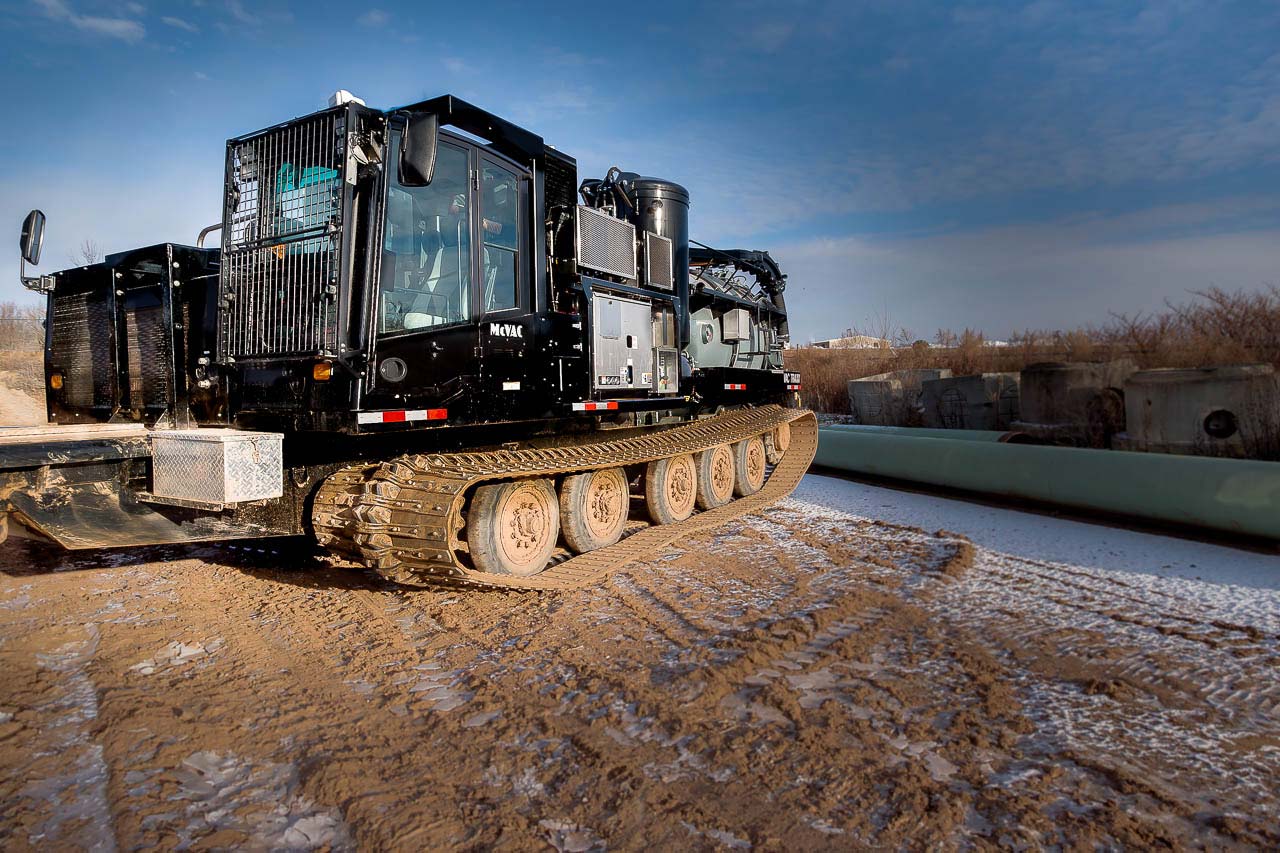 McVac Environmental Service's first-of-its-kind Vac Traxx off-road vacuum excavator truck was built from the ground up to track over sensitive ground with the least amount of ground disturbance in vacuum excavation services.
McVac Environmental Services has established itself as the premier vacuum excavation service provider in the Northeast and Mid-Atlantic regions. We have provided our vacuum excavation services to the largest utility companies in the country. We understand and adhere to the level of safety and professionalism that comes with working with utility providers.