Vacuum Excavation Services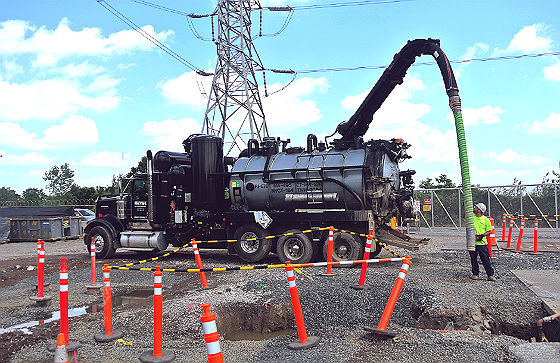 At McVac Environmental, we pride ourselves on our custom-engineered, high-powered versatile vacuum trucks designed for non-destructive vacuum excavation/soft digging. Our trucks are designed and built for maximum production and use hydraulic-driven booms for more efficient and precise digging. All truck and boom functions are remote-controlled by a highly trained operator for safety. Our trucks are equipped with power-driven, heavy-duty displacement blowers, capable of making pulls from up to 900 feet away, and vacuuming all types of material from solids to semi-solids/liquids with consistency. The trucks are also equipped with large (16–18 yards) debris/spoils tanks for less dump time.
Additional Tools:
McVac can provide other tools to assist with vacuum excavation & hydro vacuum excavation depending on site-specific needs and requirements.
Hydro excavation - Custom equipment, designed by and built for McVac Environmental, produces up to 7000 psi of directional pressure for better productivity when cutting through rough ground and hard clays. This unit is equipped with an on-board water storage tank and uses a low rate of water (approximately 5 to 9 gpm) for less waste and disposal. The water is temperature-controlled from 0 to 180 degrees – great for cutting through the frost line during inclement weather.
Pneumatic/waterless trenching is also used to loosen up materials around underground utilities with no waste. This technology is built into all of our vacuum excavation units and allows us to change methods in seconds. We are able to perform Hydro and Pneumatic excavation with the same truck, reducing downtime and cost to our clients.
Vac Traxx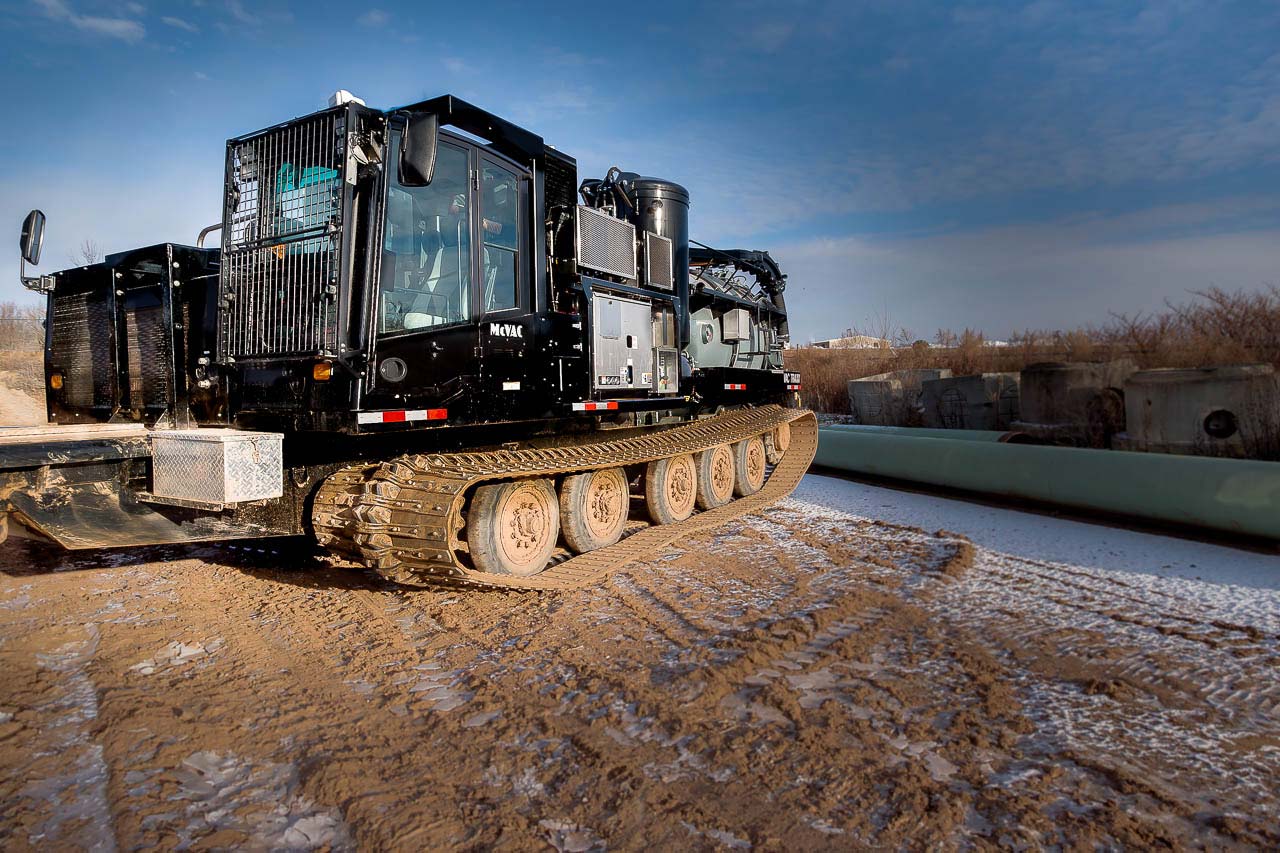 McVac Environmental's first-of-its-kind Vac Traxx off-road vacuum excavator was built from the ground up to track over sensitive ground with the least amount of ground disturbance in vacuum excavation services.
McVac Environmental has established itself as the premier vacuum resource in the Northeast and Mid-Atlantic regions. We have provided our vacuum excavation services to the largest utility companies in the country. We understand and adhere to the level of safety and professionalism that comes with working with utility providers.